About Ed Simon Chiropractic in North Hollywood
Ed Simon Chiropractic in North Hollywood was established in 1981. Prior to starting his own practice Dr. Simon had the good fortune and opportunity to be taught by Dr. Hal Kopel.  Dr. Kopel was a well respected, experienced and highly skilled chiropractor who took Dr. Simon under his wing. Dr. Hal Kopel has since passed on but the lessons he taught will never be forgotten. In a nutshell, Dr. Kopel taught Dr. Simon that if you always put your patients first and treat them the same way you treat your family, you will be successful, satisfied and respected in your community.
Gentle, Effective and Affordable Care.
Dr. Simon, Dr. Gross and all staff members are here to work hard for you.  Our very simple business principle is to exceed your expectations in all aspects of our relationship with you.  From the very first phone call to set an appointment, to verifying your insurance, from your initial examination and first treatment and beyond, we want you to have the very best healthcare experience you have ever had.  We know that the proof is in the details and we pay attention to every one of them.  We are so confident in our service that is you are ever less than 100% satisfied in the effort we put forth for you, let us know and your visit is no charge.  (The reason for your disappointment must be stated immediately and specifically.)
The most frequently asked question in our practice is "Why did my pain begin? I didn't do anything!" The truth is, pain is a symptom of spinal malfunction and the malfunction usually begins before pain became obvious. Excellent health is about functioning at your best, in all areas of life.
Our Vision for Our Community
We would like to see more people try chiropractic care before subjecting themselves to more dangerous therapies. Chiropractors are continually frustrated by the thought of how much suffering could be prevented, disability reversed, how many surgeries avoided and drugs not taken if more people were more willing to try natural, safe, gentle and effective chiropractic care.
---
Images of our warm and friendly office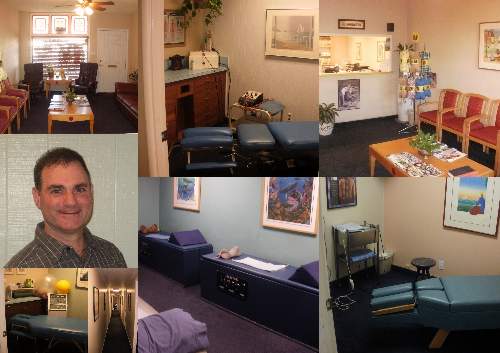 ---