What Our Patients Say
What others say about chiropractic care can help you make the right health care choice. Email me or contact the office if you have any questions. Video Testimonials about:
Work Injuries
Headaches
Sciatica
more coming soon!
---
Everything was great on my first visit. I will definitely be returning.

Everyone one there was very friendly! I felt comfortable.

I walked in and I was barely able to move. I walked out an hour later feeling so much better. Great experience all around. Dr. Simon was great and the staff was great as well.

Fabulous experience. Staff was pleasant, calming and gentle.

Dr. Simon and his staff are very kind and helpful.

I had such a great first experience last week, that I plan on bringing my husband as well!

Very happy I found this practice.

Excellent staff. I will recommend this practice.

I am very pleased with the quality of care that I am receiving from Dr. Simon. I am referring as many friends as I can!! 

Two of the most genuine Doctors!! Love this practice!

I've seen many chiropractors Dr. Simon by far is above and beyond a great doctor. I'm looking forward to my next visit. Try Dr. Simon you'll love it I promise he's the best!

Amazing – I will be coming back. For sure! I have not felt this good in years!

Very friendly and kind…listens.

I've seen many chiropractors in my life and Dr. Simon and his staff are amazing. I actually feel so much better in one visit! Thanks so much.

Keep up your excellent service. You and your staff are amazing!

Loved the chiropractor and his staff! Best place I have been! I was greeted by the doctor himself, his treatment was amazing! His staff was wonderful. I would refer him to anyone!

First time going to a chiropractor and I had a great and excellent service. Thanks doctor.

Excellent experience and friendly staff.

Amazing!! So happy and impressed with the results I feel like a new person.

Great staff, great experience. What a difference it's made seeing Dr. Simon! 

I went to other chiropractors offices before, but this was so far the best experience among all of them!!Thank you Doctor Simon and staff!! I will be coming back !!

It's the most complete care I've ever received at a Chiropractor's office.They didn't just put me on a machine but gave me a variety of treatments. Thank You.
---
Other Testimonials:
The Treatment Was Great
I was seen when I was needed the most with no hesitation. I walked in with no appointment or heads up and I was seen within 45 minutes. The treatment I got was great and walked up feeling so much better.
-Pena E.
I Came in With a Ton of Neck Pain
I came in with a ton of neck pain that specific day I was seen, and I was amazed at how Dr. Simon made that go away. Seriously, the relief was crazy. Nothing was helping that day so it was a really obvious difference. I really have yet to have that experience with a chiropractor before, so it's definitely given me more confidence in the practice as a whole. Of course, the whole thing still scares me, but you can't argue with the results. Dr. Simon listened patiently to me, asked to follow-up questions, and seemed to know exactly what to do to help. I really appreciate that.
-Tyler H.
Pain was Gone in Three Visits
Thank you so much Dr. Ed for helping me. When I first showed up to the clinic I was in intense back pain. After explaining my symptoms Dr. Ed diagnosed right away that I had a pinched nerve in my lower back. He got to work and on my first visit he relieved some of the pain. By my third visit all the pain was gone and I was back to normal. I can't recommend Dr Ed enough. His professionalism, friendliness and compassion made this my best medical experience. Thank you and all your staff!
-Elvin R.
---
Chronic Foot and Back Pain
Dr. Simon and his staff were very friendly, attentive, and thorough. I look forward to continuing to visit the practice to help manage a number of issues with chronic foot and back pain that I have been dealing with so that I can hopefully get back to a better place overall.
-Ryan G.
---
The Experience was Fantastic
The doctor is very professional and informative. He, along with the wonderful staff, were able to have me feeling very confident and comfortable for my first time visiting a chiropractor. The experience was fantastic and I look forward to my next appointment.
-Christopher P.
---
Very Happy
Very happy with the immediate relief I received after my first visit. My upper back has been killing me for years. I've been to a Chito before and never felt a difference because the Dr never adjusted my back manually. They would just hook me up with the electrical stimulation which did absolutely nothing. Dr Simon and his staff are just wonderful. I'm so happy, my back feels so much better. Thank you!
-Sheryl M.
---
Results Are Quite Noticeable
I can't believe this helped my digestion. I thought chiro was about bone adjustment, I was really suprised how well it worked. It's only been a few days since my first adjustment but the results are quite noticeable. Maybe not 100% yet but almost there I hope my second visit can clear me up to 100%. Thanks Doc! Alternative treatment is the way to go.
-Nestor C.
---
Great Experience!
I wish I wouldn't have waited this long to come here, it was a great experience! My back and I left very satisfied! Can't wait for my next appointment!
-Iveth C.
---
Excellent Treatment!
Excellent treatment! Appreciate all the help and guidance!
-Petros B.
---
Great Staff
Great staff and Dr. Simon was able to provide relief. Couldn't have asked for anything better.
-Francisca R.
---
Feeling Better
Nice and friendly! Most importantly I felt better.
-Sierota J.
---
Awesome Place And Staff
Dr. Simon and his staff, Gloria and Jazmin are awesome. Dr. Simon's care is fantastic, from his seemingly magical hands and compassion I felt well taken care of, not to mention they made me feel better in an easy non stressful environment. Thank you.
-Analen V.
---
Happy I Found This Place
The staff was very nice and professional. Definitely happy I found this place and looking forward to going back.
-Laura A.
---
Fantastic!
You guys are fantastic!
-Carmen O.
---
Great Chiropractor
Great Chiropractor and office staff. -Linda H.
---
Grateful
I am eternally grateful to Dr. Simon for fixing my problems and restoring my mobility. I will be a patient for life! -Sandy E.
---
Amazing Treatment
Amazing treatment all round very professional and very helpful. Keep up the excellent care you are providing. -Douglas B.
---
Good Place To Feel Better
Very good place to feel better, thanks!
-Gonzalo B.
---
Feeling Better After First Visit
All was well and felt better after 1st visit.
-Luis A.
---
Fixed Me Up!
I was there for one hour and Dr. Simon fixed me up! I had lower back pain for about 2 weeks and it wasn't getting better. With Dr. Simons expertise and the help from his awesome staff they drastically improved my condition is just 1 day. He told me what the issue was the first 10 minutes I was there and went to work on my back. Overall a great experience!
-Emin A.
---
Very Impressed
I began with Dr Simon sometime in the 1994 region. I remember it was on Burbank Blvd and on my way home from my work at an Armenian school on Encino Blvd. I was very impressed with his youth and strength. When he moved to his present office I finally started bringing my husband to drive from our home in Granada Hills. We see him every week and it keeps us going.
- Kay S.
---
Impressed With Treatment
My husband and I were looking for a new chiropractor after moving to the area and Ed Simon Chiropractic was on our insurance approved list of providers. After our visit we were so impressed with the level of treatment we received, Dr. Simon provided us with the kind of proven therapies that get results. This was the best adjustment and overall chiropractic visit I've ever had. Dr. Simon was very thorough and the staff were very helpful and friendly. The level of professionalism here is just what we were looking for, we both agree that we've found the chiropractor we're going to stay with.
-Tori N.
---

Living Pain Free Life
My job requires me to carry a very heavy sample case that goes in and out of a vehicle many times a day. Dr. Simon and Chiropractic care have allowed me to live a basically pain free life, and has permitted me to work at the job I have been doing and enjoying since in my twenties. I can attest that regular Chiropractic care contributes to my overall health as well. Dr. Simon dispenses care with that very personal touch. I have recommended many of my friends and colleagues to Dr. Simon over the years. After thanking me for referring them, and they really do sing his praises, they too have referred other patients as well.
-Stuart F., Jewelry Manufacture, Sales and Distribution
---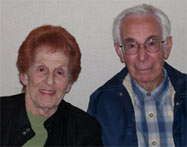 Healthier Life
Do you have aches and pains? You haven't seen Dr. Simon! Our visits help us live a healthier life with more freedom of movement and fuller activities. Dr Simon's HAND'S will show you the way. We know, we have been patients of Dr. Simon for over a decade and we travel many miles to have him work on us. Dr. Simon has wonderful ways of treating his patients
-Tulla and Constant P., Retired
---

Wonderful
I've had my share of accidents, both on the job and in the car. I work in entertainment construction and my work demands that I get the most out of my body. When I'm hurt Dr. Simon and his wonderful staff fix me right up. When I'm feeling good I get regular adjustments to stay tuned up. Without hesitating, I highly recommend Chiropractic, Dr. Simon and his staff.
-Michael S., Entertainment Construction
---

In Great Hands
I have been visiting Dr Simon's office several years. I trust him and always feel like I'm in great hands. I have been treated successfully and continue to maintain my improvement. The staff is always so accommodating and friendly. I drive all the way from Hermosa Beach because I always leave feeling better. Dr Simon has always made me feel so comfortable. I am very happy I've had the good fortune of meeting Dr. Simon.
-Kerianne L., Actress, Singer, Composer
---

No More Back Spasms
I knew that chiropractic was good for injuries but I had no idea how much occasional tune ups would do to keep my back from getting injured. Since I've started getting regular adjustments I have not had any back spasms and more importantly my golf swing has actually improved. I now have more confidence in my physical ability. I'm sure your expertise has a lot to do with it. Thanks so very much for saving my game.
-Joel E., Video Equipment Sales, Avid Golfer
---

Helped Lower Back Pain
I began treating with Dr. Simon for lower back pain four years ago. Since then, I have come in once a month for regular adjustments, and I have had no recurrence of pain anywhere in my back. Dr. Simon is a highly-skilled chiropractor and his staff is always courteous and professional. I have recommended Dr. Simon to several friends and would gladly recommend him to anyone with back problems.
-Steve F., Legal Services, Author
---

Has Helped Me Through Years Of Dancing
I LOVE Dr. Simon because he helped me through the years of dancing in stilettos, the pounding of pavements and now with the call of adventure, TRAVEL. He does it all with a sense of humor and delight. Thank you, for fixing me so that I can go climb those mountains.
-Kathryn S., Author, Flight Attendant, World Traveler
---

Regular Body Maintenance
I've been a patient of Dr. Simon's for about 15 years now. I am very active physically and am a student and instructor of a martial art. Injuries and muscles strains are a standard for me due to my lifestyle. I see Dr. Simon regularly for body maintenance. It has made a tremendous difference in the quality of life for me. At 42 years old, I can still maintain a very active lifestyle thanks to regular chiropractic care. I also maintain a pretty stressful job as an Electrical Engineer. The treatments have helped to reduce stress and headaches. Dr. Simon is not only my Chiropractor, but has also become my friend.
-Jeff B., Engineer, Martial Artist
---

Warm Welcome Experience
Treating in Dr. Simon's office has been a warm and welcome experience. Thank you for all your help and support, especially during my accident. The office girls are well trained, knowledgeable and well informed. Best wishes for continued success. -Sheryl P., Medical Billing Administration
---

Chiropractic Is Helpful
I have been visiting Dr. Simon and sending my students for adjustments for over 10 years. I find Chiropractic especially helpful before and after athletic events. As a professional fighter and stuntman I find it essential for maximum flexibility and circulation. I highly recommend Dr. Simon for any athlete in any sport who wants to maintain the alignment of mind, body and soul. -Benny "The Jet" Urquidez, Undefeated World Champion Kickboxer, Martial Arts Instructor, Actor and Stuntman
---

Chiropractic Care Helps Keep Me Pain Free
I have been coming to see Dr. Simon for the past 8 or 9 years. I am very rarely in pain and I am almost never sick. I attribute this in part to getting maintenance adjustments on a regular basis from Dr. Simon. They say that an ounce of prevention is worth a pound of cure and that is why I am such a big believer in the benefits of chiropractic care, even when you're feeling well. -Joshua S, CHt, Master Hypnotist and Motivational Speaker
---

Joy To My Body
After having over 50 years of chiropractic treatments I can honestly say that since my first visit with Dr. Simon I have never been as pain free and relaxed. Your "healing hands" have brought a lot of joy to my body. All of the people I have introduced to Dr. Simon have thanked me. We all thank you, Dr. Simon! - Peter Lupus Jr., "Willy" from the original Mission Impossible TV Series, Fitness Expert, World Record Holder for Strength and Endurance.
---

Fantastic Staff
Wow, I have been getting regular adjustments for over 10 years. I have referred many patients to his office including my close friends and family, I always feel better after my visits. You should give Dr. Simon and chiropractic a try. His staff is fantastic, they will make you feel like a member of the family. -Pamela V, Muscian, Singer, Educator
---
---